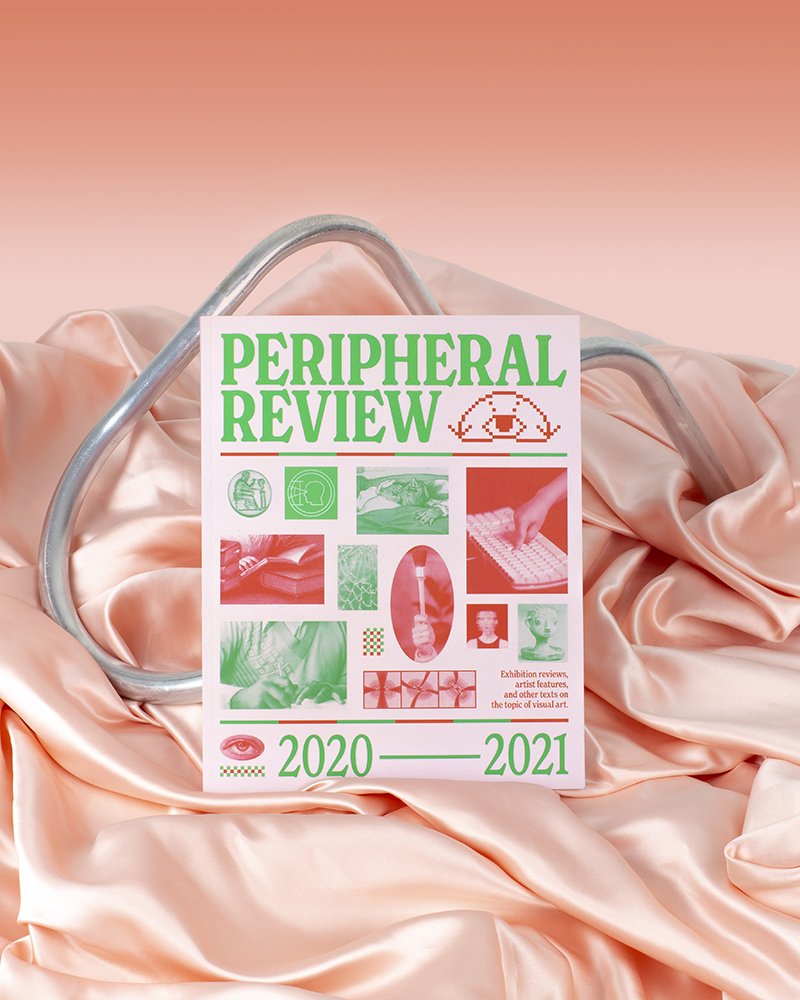 2020-21 Print Publication
The 2020-21 annual print publication is a collection of published essays, reviews, interviews and experimental responses published on our website in 2020 and 2021. Featuring writing by over 50 contributors.
With print-only artist spreads by Sarah Davidson, Mariana Muñoz Gomez, Audie Murray, Preston Pavlis, Cheyenne Rain LeGrande, and Karen Tam. The issue also features a custom bookmark by Mariana Muñoz Gomez, and a pull-out booklet with a feature written by Ella Tetrault and Ella Dawn McGeough.